TCT Takeaway
CAN'T COME TO US? THEN WE'LL COME TO YOU! 🤗 Get your TCT fix by takeaway! Order direct for collection or delivery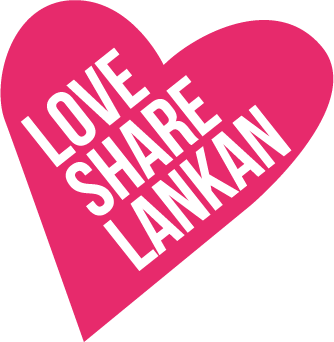 Takeaway Menu
Short eats
Crispy fried balls filled with quality British minced turkey, big island flavours & a pot of pimped up cranberry sauce to get dippin' in, Happy Xmas! (205kcal)
Three crispy balls filled with quality British minced lamb, big island flavours & a pot of tangy pineapple ketchup (155kcal)
Madly popular in Colombo, these crispy bite-sized beauties pack a chilli punch with warm spices mixed with yellow lentils bringing all the flavour. Dip em! (133kcal)
Veg + vegan
SRI LANKAN STYLE SPLIT SPROUTS & CASHEWS (vg)(gf)
£7
Fresh sprouts, panfried with cashews, onion, garlic & chipper (TCT chilli mix). (445kcal)
Red lentils cooked in coconut milk (332kcal)
Hot battered mushrooms (vg)(gf)
£6
Polenta battered button mushrooms mixed with spicy caramelised onions (226kcal)
Cheesy colombo (v)(gf)
£7.2
An off the scale FAVE! Colombo-style fried cheese cubes with sticky sauce (a family FAVE that's hit it off UK-side). (721kcal)
Cashew nuts & green peas cooked in coconut cream (455kcal)
Stir fried chickpeas (vg)(gf)
£4
Stir fried in coconut oil, onions, garlic, mustard seeds, coconut chunks, curry leaves & crushed chillies (380kcal)
Roast potatoes lightly fired & spiced Sri Lankan style (320kcal)
Tender pumpkin cooked in coconut cream, curry leaves, pandan leaves & mustard seeds (136kcal)
AMBA MALUWA (VG)(GF) NEW!!!
£6
Green, firm, unripe mango gently softened in a coconut sauce. It's sweet, tangy & sour at the same time! (314kcal)
Coconut sambol (vg)(gf)
£4
A fresh coconut relish blended with shallots & spicy green chillies (244kcal)
KALE & RADISH SAMBOL (VG)(GF) NEW!!!
£4
One for our vegan tribe, fresh kale tossed with onion, grated coconut, tomatoes & lime (33kcal)
Five cs salad (VG)(GF)
£4
A zesty mix of 5Cs carrots, coriander, chilli, coconut & cucumber (34kcal)
Meats + fish
Salmon, say whaaat? (gf)
£9.7
TCT takes on the UK's fave fish & the salmon takes on coconut milk infused with garlic, onion, turmeric, curry leaves & chilli. A TCT FIRST & A MUST TRY! (365kcal)
Pork belly slow cooked in roasted TCT spices, a secret FAVE mix courtesy of our 'Granny Gertie' 💚 (794kcal)
Hot battered spicy cuttlefish (gf)
£8
Polenta battered cuttlefish mixed with spicy caramelised onions (209kcal)
🤯 Devilled Pigs In Blankets
£7
Glos Old Spot sausages wrapped in bacon and pan fried with banana peppers, onions, red chillies and TCT devil sauce. (500kcal)
🤯 devilled chicken wings
£7.3
Fried chicken wings in a spicy sticky sauce, mixed with peppers (238kcal)
Jaffna goat curry (gf)
£9.7
Slow cooked goat in Jaffna spices. A special recipe from back home, courtesy of Chef's Dad (425kcal)
🤯 chicken curry on the bone (gf)
£7
On the menu by popular demand from friends and family, a typical Sri Lankan curry (408kcal)
Rice & Roti
V-gan fried rice (vg)(gf)
£6
Wok fried with Carrots, Onions & Leeks. ⬆️ No Egg ⬇️ Yes Egg (NO DRAMA) (356kcal)
Sri Lankan flatbreads (recommended to accompany curries & devilled dishes) (240kcal)
Wok fried with egg, carrots, onions and leeks + TCT Chilli Paste. (454Kcal)
EGG FRIED RICE (V)(GF)
£7
Kotthu 😋
This fine example of Sri Lankan street food is served all over the country. It's made with finely chopped roti, veggies &/or meat & can be with or without egg.
BEEF BRISKET & CHEESE
£10
Curried chicken (fave)
£7
Condiments
Seeni Sambol (Vg)(Gf)
£1.5
Onions caramelised with a hint of cinnamon (86kcal)
🍆 Brinjal Moju (Vg)(Gf)
£3
Proudly pickled aubergine (140kcal)
Tct Chilli Paste (Vg)(Gf)
£1
Not for the faint-hearted (122kcal)
🤯 – Sri Lankan Spicy 😋 – Large Dishes
V – Vegetarian / VG – Vegan / GF – Gluten Free